---
Pinecone Research Sign-up Invitation Links (For the US, UK, & Canada)
Pinecone Research is the most highly sought-after survey site where registration is on an invitation-only basis.  Right now Pinecone is accepting new members in the US, UK, Canada, and only recently added Germany to their list.
(Be sure to check the updated list below for any specific criteria that may be required for your country)
---
Pinecone Research surveys, earnings  and payment details
How does Pinecone Research Pay?
---
After you receive your first check payment, you will qualify for the Paypal option, at which point you will receive an email invitation to set you up for Paypal payments.
Paypal cash payments
Merchandise:  Accumulate your Pinecone points to buy stuff!
There's an entire online mall of inventory you can purchase with your Pinecone points.
---
How much does Pinecone pay per survey?
For each survey you take through Pinecone, you're paid:
US:  

$3.00

(300 points)
UK:  £3 each (300 points)
Canada:  $5.00 each  (500 points)
Occasionally you will be offered an extensive survey requiring you to test certain products out personally.  In these cases, you are paid double!
Pinecone chooses users for at-home product testing.  Their choice seems random, but it is actually based on answers to the initial product survey.  When you're chosen, you will be paid as usual for the initial survey.  A package shows up within days, usually via FEDEX, with specific instructions and a timeline included for testing out the product.  When you've adequately tested the product, a follow-up survey will become available to you, for which you will be paid your usual payment a second time.  Plus you get to keep the stuff (whether you liked it or not!)
More about Pinecone's at-home product testing below.
---
What is Pinecone's cashout minimum?
Pinecone allows you to cashout any earnings you have at any time, which would be a minimum of one survey's worth of points.  So, it would be:
US:  $3.00 
UK:  £3 
Canada:  $5.00
---
How long does it take for Pinecone Research to pay?
Checks are mailed within days, and you will usually receive it within 10 days.
Paypal payments are sent within 24-48 hours, and usually received no later than the third day after it is requested.
---
How long are Pine Cone Surveys?
Each survey is about 10-15 minutes long.  Most follow the same exact format, so you eventually get to where you know what question is coming next and how long you've got left until the last question.
---
How many surveys does Pine Cone offer?
Not enough.  This is my only Pinecone Research complaint.  I've been a member for years, and at the most have received about 3 surveys per week.  But usually it's one to two per week.
---
Non-paying Pine Cone Surveys..
Pinecone does send occasional non-paying questionairres they call "Household Questions".  These are very short surveys with various questions about things you like and dislike.  The purpose of the Household questions is to prequalify you for other surveys.  Therefore, it is in your best interest to answer these as they come in, so you will be offered the paid surveys afterward.
---
Pinecone Research Best Feature:  Automatic Qualification
The real timesaver to Pinecone Research is that you are never disqualified for any surveys, ever!  If you get an invitation, you are automatically accepted once you click that link.  The only way you'll ever be booted from a survey (from my past experience) is by not agreeing to be discreet about the survey products, or by answering "no" when you're asked if you viewed the images correctly.  If your computer won't allow you to see the image, you need to figure it out before answering no.  You don't get a second chance to answer that question before you're told, "That's all the questions we have for you today".
Need-to-Know: Here's an excellent article every survey-earner MUST READ.  Finally we get valuable intel behind the surveys, and the secrets the market researcher DOESN'T WANT YOU TO KNOW , including simple techniques (like updating your profile) that WILL double or even triple the rewards offered to you immediately!   Stop wasting your valuable time for pennies!
---
What if you exit a survey before it's completed?
This is another awesome benefit of Pinecone Research—your answers are constantly saved.  No matter what happens, you can just click on the invite link from your email and get right back to where you left off!
---
How fast do you have to

complete

a Pinecone survey?
You're usually given about 3 days to complete any survey, whether you've started it or not.  They send you a warning email if the survey is about to expire, telling you "Today is the last day you can complete this project".
Occasionally, you will get Pinecone invitation emails that say right in the subject line:  "PROMPT RESPONSE REQUESTED!"  This usually means they need it completed that day.  I have attempted to take one of these within about 5 hours and was rejected with a message saying "this study is now closed".  So take these immediately so you don't miss out.
---
PineCone surveys participation required..
Each Pinecone member is continuously evaluated for participation.  If you repeatedly ignore the survey invitations sent to you, you will get a warning email from Pinecone telling you that you are at risk of losing your membership.  If you continue to not participate, your membership will be cancelled and you will not be accepted back.
Pinecone Research has a "Vacation" option under "Profile" page that you can choose if you're going to be away or unable to answer surveys for a period of time.  I suggest you choose this option so you don't lose your membership forever.
---
Pinecone Research home consumer product testing..
Pinecone members who actively participate in the company's surveys will be sent products to test at home.  Often these are new products that are not on the market yet.
You can't really choose which products you'll be sent, however you are asked if you would like to participate in home product testing during each survey.  In my personal experience with Pinecone, I am sent a product at home approximately once out of every eight-to-ten products I'm surveyed for.
These are sent by Fedex (in US), and show up within 2-3 days after the survey was completed.  It's always a surprise when it shows up.. I'm never told for sure if a product will be sent to me or not.
You're asked to try out the product within 7 days from receiving it, at which time you are sent a follow-up survey with an entirely different set of questions.  These are based on your experience with the product, whatever it may be.  If it was food, for example, you're asked things like, "Did you follow cooking instructions?", and "Was it creamy enough?", or "Was it cheesy enough?".  They really dive into specifics about your opinion of the product.
---
Does Pinecone pay for home consumer product testing?
You are not paid for home product testing, but you are paid for the follow-up survey that comes after.  The follow-up survey lasts about 10-15 minutes and you are paid an amount equal to the original survey you took:
US:   $3.00

UK

:     

£3

Canada

:  $5.00
---
Pinecone Research Sweepstakes entries..  
For each paid survey and Household Questions survey you complete, you are entered into the Pinecone sweepstakes. Ever other week, a drawing is held from Pinecone member entries, and the lucky winner gets $500.  This is a great incentive to participate in all surveys Pinecone sends you. They're certainly worth your time..
---
Current PineCone Research Sign-up Invitation Links for the US, UK, Canada and Germany
But don't forget to JOIN FAST! Pinecone's spots never stay open for long!
---
Pinecone Research Sign-up Link for:
Pinecone US is only accepting certain groups at this time. To qualify in the US, one of the following three must apply to you..
All US resident MALE AND FEMALE of ANY AGE are instantly accepted.
All HISPANIC US residents, including all Male AND Female of any age.
As long as ONE of these three apply to you, you're likely a shoe-in for automatic acceptance. US residents sign up HERE
---
Currently accepting MEN and WOMEN, age 18-34.
If you fit this criteria, sign up with UK Pinecone Research HERE
---
 Currently accepting MEN and WOMEN, age 18 to 34.  
If you're within this age group, sign up with Pinecone Research Canada HERE.
Canada Residents are specifically invited to join the Nielsen Homescan Consumer Panel, a comparable, well-paid survey website.  More about this below..
---
None of those links apply to you?  Did you know…?
 

Pinecone Research is a direct product of the Nielsen Company..
As I'm sure you know already, Nielsen is a top leading global information and measurement company.  This is the Research Company that all other Research companies look to for the most valuable research information.  They do the main research that tells top-performing companies around the world what consumers want–what they watch, what they buy, how they shop..
Now, all of us online survey earners have been told time and time again that by simply taking surveys, that we are making a difference in the world, in our future. I don't know about you, but most of my motivation is the rewards I get! But after choosing to join up with Nielsen when allowed the opportunity, I actually felt like my simple, often stupid or naive answers gave them valuable insight, in one way or another. I installed their software and kept it on my laptop till it went dead, about ten months.  The purpose of the software is so they can watch the shopping behavior of the general consumer, or even their target audience.  They process everything you do online-on the device you allowed them to watch, of course-to determine things like do you research your brands of fabric softener online before buying at the store? Which sites do you use for this?  Do you compare prices across multiple sites or in-store before purchase? How long do you research your desired items before committing and buying..  Things like that tell them a lot about their target customer.
And even better, Nielsen actually pays you for your valuable time!  They offer members like you and me cash rewards for participating in his game-changing research.
For monthly cash incentive, Nielsen asks you to install their software, which I can tell you from experience, is very "in-the-background". Its like a VPN on your mobile device, which is usually so invasive that you have to disconnect it every time you need to stream a YouTube video!  But you honestly forget its on there after installation. Meanwhile, you're earning cash for each month you keep it installed.  I believe it's $10 for the each month its kept installed.  Also as long as you keep it installed and active, you are privileged with those top-dollar surveys based on your interests.  This is easy, easy cash for 2 minutes of installation time on your phone, tablet, laptop or desktop.
---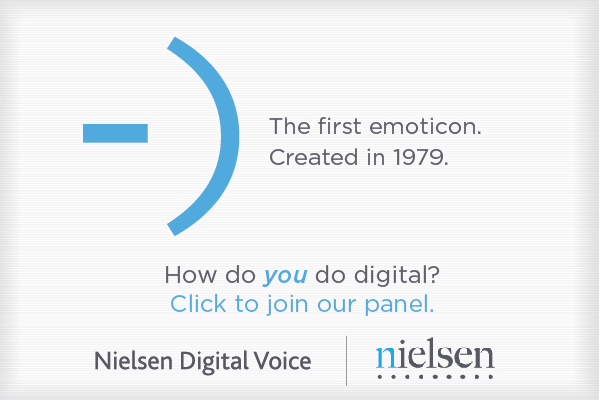 Get started today and get paid by the end of this month.
Sign up for Nielsen Digital Voice HERE..  Now accepting members from:
---
In certain countries, Nielsen also offers Homescan Consumer Panel..  Members are sent a scanner and offered rewards for scanning products they purchase.
Choose your country below to join the Homescan Consumer Panel.  Currently accepting members from: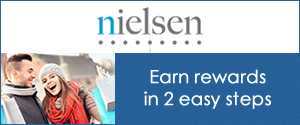 ---
Pinecone Research and the Nielsen Company's Better Business Bureau Report
There is a separate record with the Better Business Bureau for Pinecone Research, however it's the site's parent company, Nielsen, who is BBB accredited.  For all of Nielsen's divisions, including Pinecone Research and Homescan Consumer Panel, the BBB has rightly awarded them with an A+ rating.
The Better Business Bureau's rating is based on the length of time the company has been in business, the number of customer complaints and the manner in which the company attempts to resolve those complaints.
I think this proves that Pinecone Research is a very trustworthy site where you can feel safe spending your valuable time.
---
Go get signed up and start earning some money.  And have fun!
Check out this list of top paid survey sites you should belong to already!